Jackson County Senior Center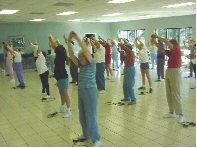 The Jackson County Senior Center, located in Jackson County Park, provides a variety of educational, recreational, and health-related activities. Exercise classes, exercise equipment, checkers, cards, shuffleboard, ping pong, dominoes, luncheons and men's breakfasts are offered on a regular basis. Crafts, speakers, dances, classes, health fairs and income tax preparation are offered periodically.


Our Six Satellite Centers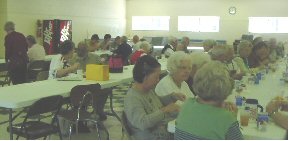 Monday through Friday, six senior centers, in Bridgeport, Bryant, Paint Rock, Pisgah, Scottsboro, and Stevenson, offer recreation, socialization, health information, exercise, and lunch for individuals, 60 years of age or older, and their spouses, regardless of age.


State Health Insurance Program (SHIP) Counseling Assistance and Medicare Savings Programs


A representative is available by appointment to discuss, or assist with, applying for QMB, SLMB, or QI1 assistance.
The State of Alabama has Medicare Savings Programs that can save you money.
Medicare Savings Programs pay Medicare premiums, and in some cases, Medicare deductibles and coinsurance. The services you get depend on how much income you have. If you qualify for any of the savings programs, you automatically qualify for extra help to lower the costs of your Medicare prescription drugs. You must apply to qualify!
To qualify, you must be eligible for Medicare Part A (Hospital Insurance), live in Alabama, be a U.S. Citizen, and have a monthly income at or below a certain limit.
Call your local SHIP (State Health Insurance Assistance Program) Coordinator with any questions or to see if you qualify. For Jackson County you can call Veronica Woodall at Jackson County Council on Aging at 256-574-6733, or for other counties please call 1-800-AGE-LINE (1-800-243-5463).


Home Delivered Meals (Meals on Wheels)


A limited number of well balanced, hot meals are delivered to homebound elderly by volunteers. Persons over 60 who are unable to prepare a meal, do not have anyone in the home to prepare a meal for them and who cannot leave home to attend a nutrition center are eligible if a meal is available. Frozen meals may be available to homebound persons over 60 who live in areas where there is not a nutrition center.


Transportation


Transportation is provided to the general public within Jackson County. Fares are based on age. Buses travel from the rural areas of Jackson County into Scottsboro in the mornings and return home in the afternoon.
One bus operates in the cities of Bridgeport, Scottsboro and Stevenson Monday through Friday. Wheelchair lift-equipped buses are available upon request. To schedule a ride, persons should call the CoA office one day in advance for County and Scottsboro routes. For rides in their respective cities, call Bridgeport or Stevenson City Halls.


Legal Services


An attorney who specializes in problems encountered by the elderly meets with clients at the Senior Center one day each month.
Assistance is provided with wills, powers of attorney, Social Security, SSI, Medicaid, Medicare and consumer problems, and other non-fee generating cases. An appointment must be made by calling the CoA office, at 256-574-6733.